EXECUTIVE DIRECTOR
Ray Dorso is the Executive Director of Summit Speech School. Ray has worked in public education for 27 years. He began his career as a School Social Worker and then supervised Child Study Teams and Alternative Education programs. For the past 14 years he has been a Director of Special Services. In this capacity, he has initiated the development of a variety of evidenced based programs. He has created programs for students with Autism Spectrum Disorders, Intellectual Disabilities, Transition programs and Alternative Education programs. Ray has also developed comprehensive K-12 reading intervention programs based on the science of reading. Ray has extensive experience in preschool education and is trained in two state approved curricula. He wrote the preschool grant that enabled Egg Harbor Township School District to receive 2.8 million dollars in funding.
His mindset for each initiative is to ensure that all students have what they need to maximize their potential.  Ray is committed to ensuring that all children and families receiving services through Summit Speech School have access to exceptional programming.  Ray is excited to be part of the talented staff at Summit Speech School and part of a team that sets the standard for Listening and Spoken Language.
Personally, Ray has been married to his wife Kathy, a third grade teacher, for 24 years.  His daughter, Brianna, is 23 years old and is beginning a career in Music Therapy.  His son, Shayne, is 19 and will be a junior studying Computer Science.
Ray may be reached at 908-508-0011 or rdorso@summitspeech.org
---
COORDINATOR, PRESCHOOL
Laurie Smith, MS CCC-SLP, is the Coordinator of our Preschool. Laurie has over twenty years of experience as a speech and language pathologist both at the Summit Speech School and in her private practice. Laurie received her master's in communication disorders at Emerson College in Boston, MA. She has worked with a variety of students but her focus during her career has been with deaf and hard of hearing children. She has been the lead Speech Pathologist at Summit Speech for the last several years and has helped previous administrators with the running of the preschool.

Laurie may be reached at 908-508-0011 or lsmith@summitspeech.org
---
COORDINATOR, PARENT INFANT PROGRAM
Nancy Schumann, CCC-SLP, LSLS Cert. AVT, manages the Early Intervention services in accordance with State and Federal guidelines. She maintains contact with each Early Intervention provider and each family. Through the NJ Department of Health and NJ Early Intervention system, Nancy supervises the SSS Target Evaluation Team which provides initial evaluations of children with hearing loss.
Nancy supervises our Parent Infant staff, develops program goals and policies, and serves as a resource for other professionals. Nancy also runs our unique Group Family Training program for parents of children with hearing loss from birth to age 3. She holds parent support meetings and teaches families about issues related to hearing loss, as well as the transition process from Early Intervention to preschool. During these weekly 2-hour Group Family Training session, the Summit Speech School staff provides group language, listening, social and motor skill intervention for the children.
Nancy is a Speech Language Pathologist and Listening and Spoken Language Specialist. She is a member of the Children's Hearing Institute Medical and Educational Board. She is an adjunct professor at The College of New Jersey, serves on the NJ Legislative Working Group in Deaf Education, and is a Stakeholder for NJ EHDI.
Nancy may be reached at 908-508-0011 or picoordinator@summitspeech.org
---
COORDINATOR, ITINERANT MAINSTREAM SUPPORT PROGRAM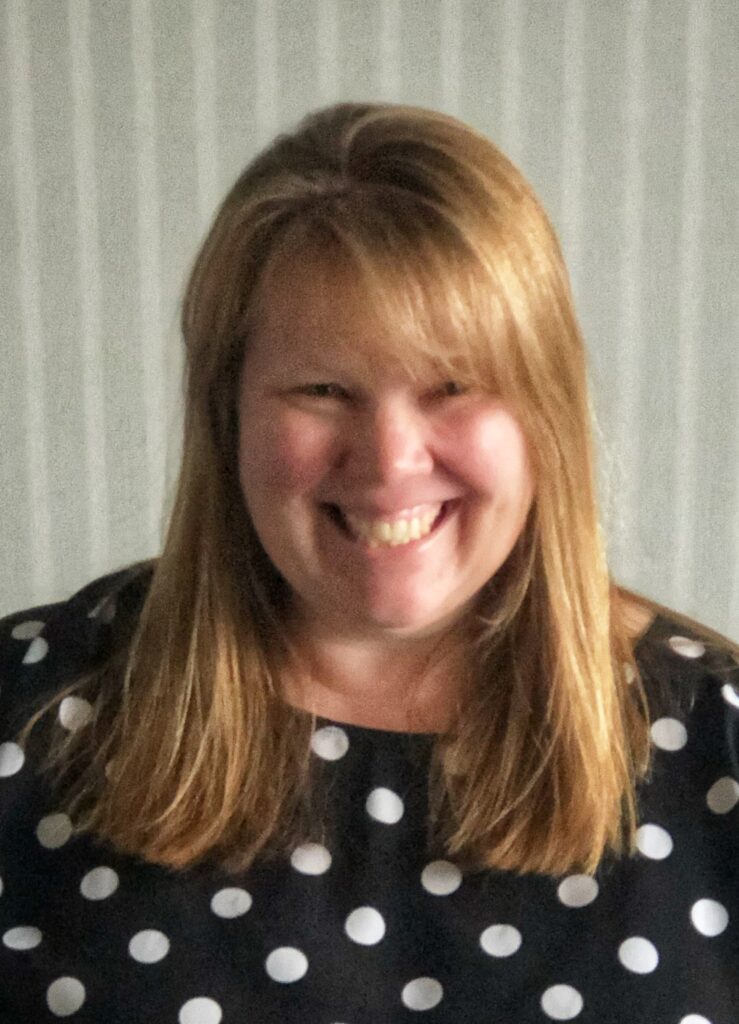 Heather Freeman, M.A. is the Coordinator of the Itinerant Mainstream Support Program. She received her Bachelor's degree at The College of New Jersey, her Master's degree at the University of Massachusetts–Lowell, and her Supervisor's Certificate from Rowan University. She worked as a self-contained Teacher of the Deaf/HH in Cumberland County Schools, Fayetteville, NC and an Itinerant Teacher of the Deaf in West Haven, CT before joining the team at Summit Speech School in 2013. Heather was also lead teacher for the Itinerant team during the 2017-2019 school years, and headed the mentoring program.
Heather supervises Summit Speech School's Itinerant Teachers of the Deaf who serve more than 200 students in mainstream schools throughout central and northern NJ. She also manages Summit Speech School's Tele-consulting services for NJ school districts.
Heather may be reached at 908-508-0011 or hfreeman@summitspeech.org
---
EDUCATIONAL AUDIOLOGIST
Shelly Ozdamar is the School's Educational Audiologist. She has her Doctorate of Audiology and has been practicing for over 30 years. She has worked at Beth Israel Cochlear Implant center and NYEE of Mt. Sinai for most of her career. She loves working with children and is passionate about making sure that children with hearing loss are provided with optimal access to sound so they can develop and succeed like their hearing peers.
At Summit Speech School's Audiology Center, Shelly tests the hearing of children, from infants to adolescents. She assesses hearing and the functional benefit of hearing technology, and then works closely with each family to help obtain the follow-up support each child and family needs.
Shelly may be reached at 908-508-0011 or sozdamar@summitspeech.org
---
CFO & BUSINESS MANAGER
Pamela Volpe is the Chief Financial Officer and Business Manager of Summit Speech School. She is responsible for maintaining all financial records of the school including tax reporting, audit preparation, compliance with Department of Education financial requirements and financial reports to the Board of Trustees. She is the financial liaison to school districts and to the New Jersey Department of Health for the Parent Infant program.

Pamela can be reached at 908-508-0011 or pvolpe@summitspeech.org
---
DIRECTOR OF DEVELOPMENT
Nancy Tagle serves Summit Speech School as Director of Development, with responsibility for all aspects of fundraising, including individual giving, corporate and foundation support, special events and planned giving, as well as public and community relations. Nancy has an MS in Arts Administration from Boston University and holds a BA from The College of the Holy Cross. She has over a decade of experience in fundraising including positions at South Street Seaport Museum and Brooklyn Children's Museum. Prior to becoming Development Director, she managed Summit Speech School's Spring Benefit and other fundraising activities.
Nancy may be reached at 908-508-0495 or ntagle@summitspeech.org